WELCOME EPHIC®
HOTELS discreet [ver] buy?
Are you looking for the best investors or buyers for your hotel project?
Or are you looking for projects...
EPHIC.com offers hotel sellers a secure and discreet platform to value their property and target potential investors.
Hotel investors can find suitable properties quickly and easily on the Ephic® platform.

Security and discretion is the top priority of the EPHIC® platform, therefore we ask you to resist.
for HOTEL SELLERS
for INVESTORS
Christian Brunner
The customer always comes first with us. We take the time to listen to his needs and value his opinion. Our goal is to build a relationship of trust so that he always feels comfortable with us.
Thanks to the team of Ephic® from the first contact to the launch you were extremely professional!
I had only good experiences, Walter Toifl and Christian Brunner are absolute professionals!
It was a difficult decision, but Ephic® supported me perfectly in all aspects.
LET'S GET TO KNOW EACH OTHER!
Discretion is an important concern for us. We want our customers to feel safe with us and to be able to trust us. For this reason, it is important to us that we take time to get to know you and understand what we may do for you.
HOTELINVEST.CONSULTING is an international team of experts from the real estate and banking industry. With our many years of experience in the tourism and leisure industry as well as in real estate brokerage and development, we are available to provide you with individual advice on all aspects of hotel real estate.
The cooperation with hotel operators with professional as well as human quality belong to the special strengths of HOTELINVEST.CONSULTING besides the serious and objective project handling.
With passion for the industry, we guide you to your sustainable success.
Purchase and sale of hotel properties in the city and resort hotel industry.
We at HOTEL INVEST CONSULTING offer our clients an all-round service for the purchase and sale of hotel properties in the Alpine region. Discretion is our top priority, because when buying land and profitable hotel properties or selling a hotel property, trust and confidentiality are paramount as the basis for successful mediation.
As an investor or owner, we provide you with personal and individual support throughout the entire process and are interested in long-term and profitable solutions for all stakeholders. Because behind every buying and selling process there are personalities who live tourism - just like our team of experts.
Investor mediation (city and vacation hotel industry)

Investor consulting for the acquisition and brokerage of properties

Individual search for the right existing property (city and vacation hotels)

Targeted search for the perfect site for a hotel development

Procurement of experts for transactions (legal, tax, financial) and development (architects, developers, etc.)

Consulting in tourism project financing and investment (city and vacation hotel industry)
Management, rental and lease agreements with national and international operators and brands.
The DNA of every hotel is reflected in the tenant or operator and every business is shaped by personalities - families, owners, employees and, of course, the different corporate cultures.
We create the perfect match for you, because for us it is just as important to convey the business components as it is to bring the people and cultures together in a harmonious personal way. In this way we guarantee a sustainable and above all successful cooperation with business success.
We will be happy to help you with the operator search or offer professional operators competent support in the hotel search. Our offer in the city and vacation hotel industry includes for you:
Procurement of lease, management, franchise and license agreements

Expansion consulting for tourism operators

Search and mediation of existing properties and hotel projects for operators
Our hotel real estate experts accompany you throughout the entire project development phase with professional depth.
Hotels, resorts or tourism and leisure projects are accompanied from the idea to the implementation by our team of experts and, if required, competently complemented by our hotel development network.
Project development and consulting in tourism

Expansion consulting and support for site search and site evaluation

Mediation of stakeholders

Mediation of shareholders and end investors
In the hotel investment market, there are new promising alternatives such as buy-to-let financing in addition to the classic financing models.
Here, the interests of investors, hotel operators and tourism destinations are combined. This model, which is still little known in the Alpine region, means for you registered ownership in the land register, rental income or return for the investor, management via a hotel operator and, a very important point, no cold beds.
Financing advice

Investor placement support

Mediation of Buy-To-Let operators

Investor placement
Student living, housing for the elderly, apartments and chalets or commercial premises - to name just a few of the many possible uses in combination with a hotel - represent an interesting future market. Our focus is always on an all-round concept with efficient use of synergies.
Hotel + student housing

Hotel + senior living

Hotel + Apartments or Chalets

Hotel + commercial (shopping center, furniture store, garage, etc.)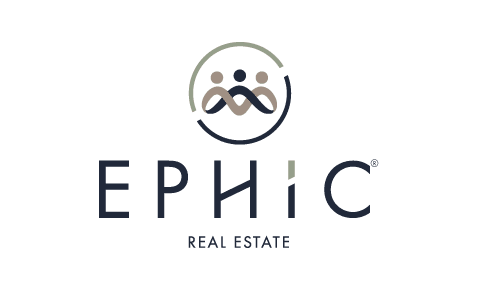 Our team of luxury real estate specialists has decades of experience in selling real estate. On our high-quality Real Estate platform, we offer buyers and sellers an effective way to buy and sell real estate. Our extensive market knowledge enables us to always guarantee our clients the best possible price for their property. Furthermore, we guarantee a fast and smooth handling of the entire sales process.